India draft in a third spinner as back-up for first two Tests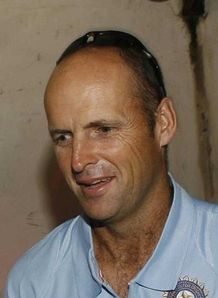 Watch the first Test live on Sky Sports 1 from Thursday October 9 at 5am
Related links
Teams
Also see
Sky Sports experts
Live scores
India coach Gary Kirsten predicts that spin will be a key factor in the upcoming series with Australia - just hours after the tourists lost leg-spinner Bryce McGain to injury.
India have strength in depth in the spin department having named Amrit Masra as back-up for stars Anil Kumble and Harbhajan Singh for the first two Tests.
Australia, though, will have to struggle with just Jason Krejza if the conditions favour spin, after McGain pulled out with a shoulder injury.
But while Kirsten is aware of India's strong spin advantage, he is also confident they can prevail whatever the conditions.
Favour
"It feels good to have two spinners who have got so many wickets in our team and that is certainly something that works in our favour," he said.
Meanwhile, Kirsten has urged his team not to get caught up in the controversy surrounding five veterans of the side allegedly told to arrange their retirements by December.
Kumble, Sachin Tendulkar, Sourav Ganguly, Rahul Dravid and VVS Laxman, all well into their 30s, were reportedly told by the Indian Cricket Board on Wednesday to plan their departures by the end of the year.
"I think we should move on from that," he said. "We need to focus on the team and get on with the test series.
"India have got the best record against Australia and we have got a good idea of what we need to do, game-wise as well as mentally."